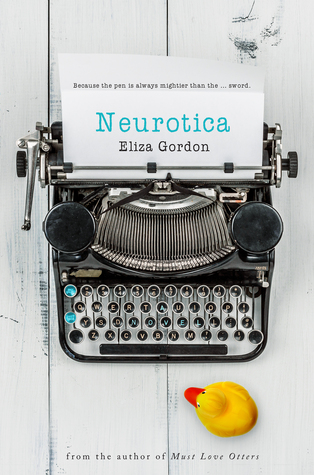 Neurotica
Eliza Gordon
Contemporary Romance
Published in 2014
H/h - Luke Walker/Jayne Dandy
Setting: Present Time.
Read in Sept, 2014.
My rating:
                                                         [spoiler alert]

Previously, I rarely read a book because I was swayed by a title rather than a hot cover (which is more often the case :p), until Neurotica by Eliza Gordon. I didn't even read the blurb, just that the title sounded so interesting that I had to dig in. And the rest is, sort of, history. The first scene and the heroine Jayne's sense of humor completely absorbed me. I pushed aside all the other stuff I was reading at that time, including an ARC I needed to finish ASAP.

I thought Neurotica was going to be one of my most favorite reads of this year and a straight 5 stars book... until the first 200 pages. With a disappointed state of mind, I'm going to try to write a review because it was still brilliant, from the witty writing style, to the storytelling to all the craziness of the characters, when they weren't being annoying that is. But there was definitely a reason (or reasons) why I was hooked.